This section includes information concerning school health issues. Under Forms you will find a Medication Authorization Form and a Health Assessment Form. Documents include information regarding:
Too Sick For School

Medications at School

Immunization Requirements
School Nurse services include:
Medication administration

Routine identification & evaluation of sickness

First aid/emergency care

Health assessments & referrals - Vision, Hearing & Scoliosis screening

Health & Wellness - Education & Counseling for student and faculty

Infection control

Student Advocate
Websites for Parents
"Parents have the responsibility for the health of their child(ren). You are strongly encouraged to communicate any health concerns with your child(ren)'s School Nurse. Together we can help you child(ren) succeed."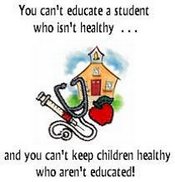 Informational Vaccine Documents
~Donna Grantham R.N. Lead Nurse
George W. Long Elementary - (334)774-0021
George W. Long High School- ( 334)774-2380
~Kim Ingram L.P.N.
Ariton School (334)726-2371
Jazmine Harper L.P.N.
Dale County High School- (334)983-3541
jharper@dalecountyboe.org
~Hope Smith L.P.N.
Midland City Elementary School- (334)983-4591
hsmith@dalecountyboe.org
~Jennet Ammons L.P.N.
Newton School- (334)299-4591
jammons@dalecountyboe.org
~Amy Gulledge L.P.N.
South Dale Middle School- (334)983-3077